Scientists have developed an AI artist whose masterpieces could pass off as human-made.
The system builds upon earlier techniques to generate art and learn about style through observation, but unlike earlier approaches, the new network also has the ability to become creative.
When put to the test, the researchers found that humans could not tell the difference between those created by the system and artwork made by contemporary human artists – and sometimes, the AI-generated images even scored higher.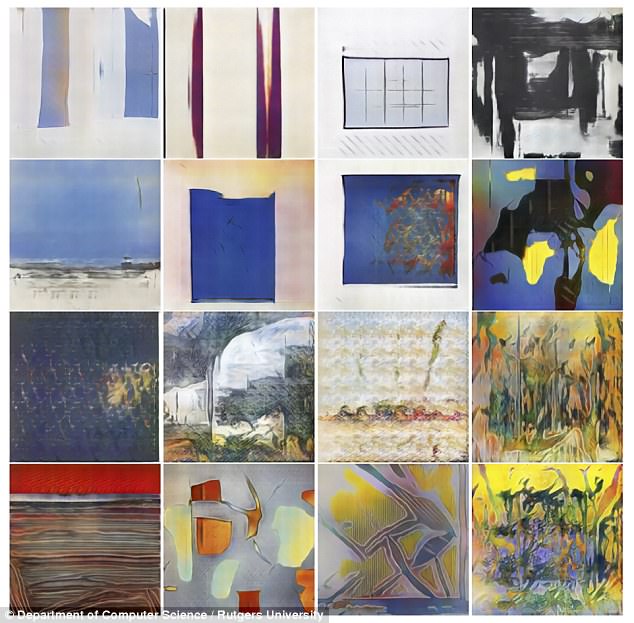 The system builds upon earlier techniques to generate art and learn about style through observation, but unlike earlier approaches, the new
Article source: http://www.dailymail.co.uk/sciencetech/article-4652460/The-AI-artist-create-painting-style.html